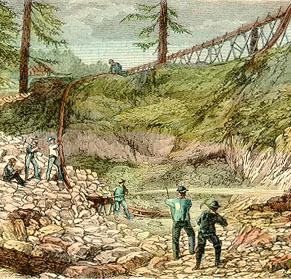 HISTORY—People, Places, & Things of the California Gold Rush.



IMAGES—Contemporary views of life in the California Gold Mines.



LITERATURE—Sample the literary talents of the Argonauts and their companions, or browse through current writings on California History and the Gold Rush.



POST CARDS—Take a look at the Gold Rush postcards I've created (they're for sale!).