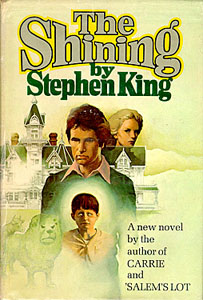 Jacket Art by Dave Christensen

THE SHINING

---
by Stephen King


---
Dedication:

This is for Joe Hill King, who shines on.
My editor on this book, as on the previous two, was Mr. William G. Thompson, a man of wit and good sense. His contribution to this book has been large, and for it, my thanks. S.K.

Firstline:

Jack Torrance thought: Officious little prick.